Doing The Work
'Doing The Work' (DTW). It started while in the hospital; the research, trying to understand, finding out everything I could about TBI and PTS - then taking action.
Fighting Traumatic Brain Injury, Post Traumatic Stress & Suicide.
BUY THE BOOK  (230 pages)
ISBN-13: 978-0692768624 - ISBN-10: 0692768629
Paperback:  Amazon    eBook:  Kindle
As a Wounded Warrior Program Peer Mentor I've been saying this for years to my mentees, and then through writing this book it's become one of my most powerful mantras. Be brave and do the work.  Stay on the path.  You either walk the talk or get your ass off the path.  If you're listening, getting off the path isn't an option.  You're alive.  Others aren't. Part of my resolve with getting through my initial anxieties was the promise to myself to do the work, to nip this in the bud.  I remembered how my father struggled with his nightmares and I didn't want that to define my future. 
The Brain Pain is always there, but my new activities act as noise, drowning the pain with natural serotonin and adrenaline.  Life is hard enough, working through the day-to-day challenges, but when you can't think clearly, it becomes overwhelming.  All my life, my standard was operating and multitasking with a healthy and good brain.  Now, post injury, my standard has changed.  Practicing new skills puts me out of my element, forcing me to do the work, exercising the neural pathways in my brain.  Constantly making new predictions and choices challenges me.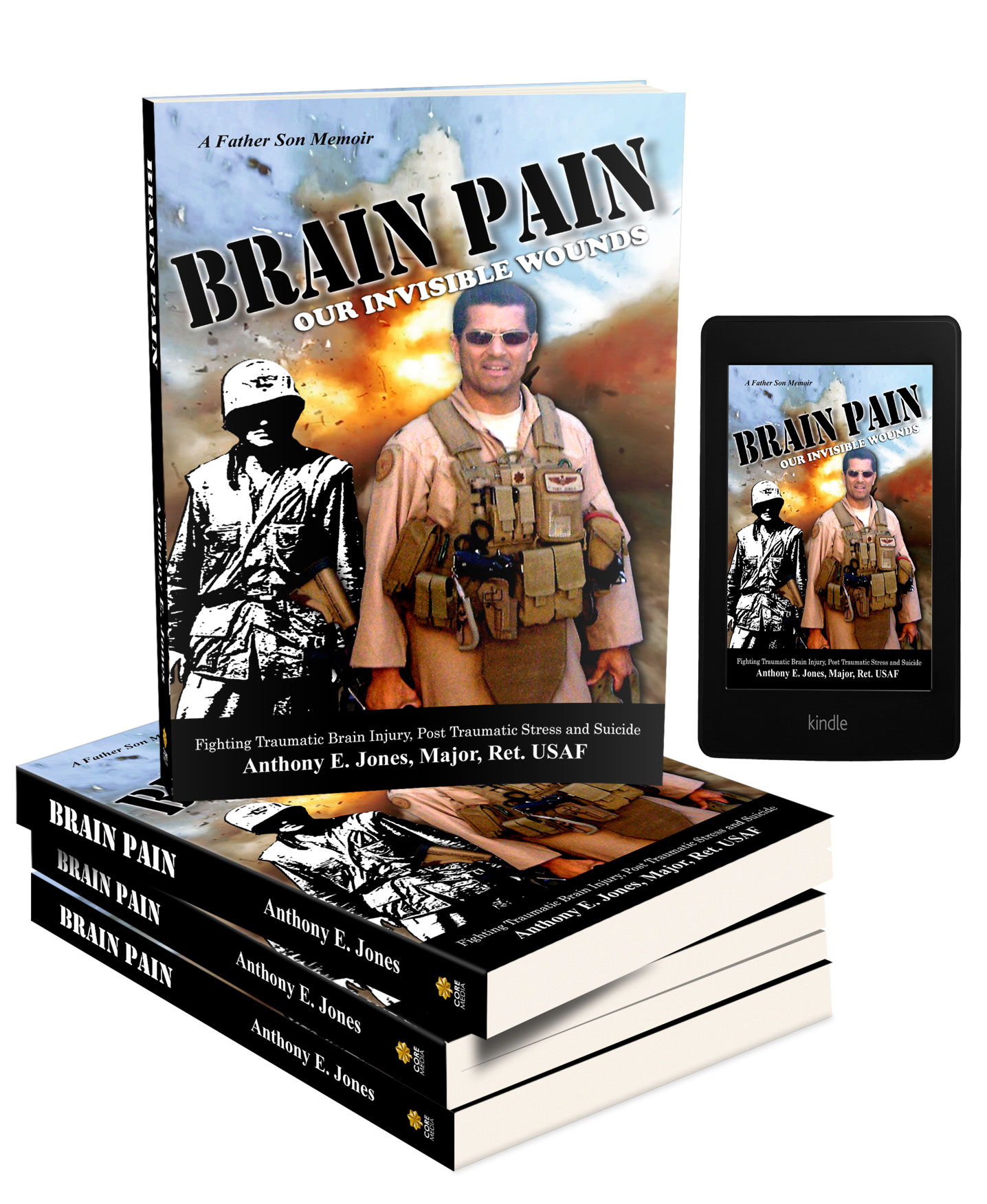 Suicide Awareness
Combat trauma changes a person and stress and depression can take it's toll. Before my injuries I was one of those individuals who thought suicide and mental health issues were a weakness - until it came knocking at my door. Now, I've been there and am surviving that. The causes are many; accidents, combat, addiction, childhood trauma, etc. but when they come knocking, having some tools to fight with can save your life - they did for me. Here is a copy of the chapter where I discuss my thoughts and lessons.  Chapter 14 - "22 a day."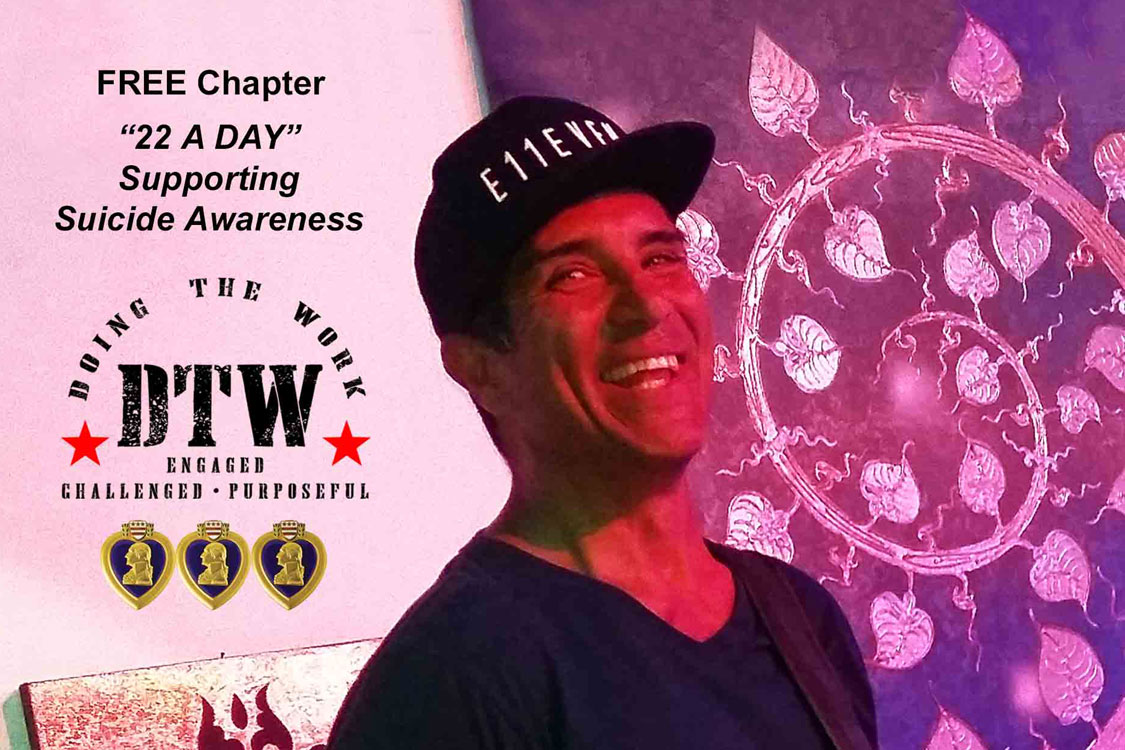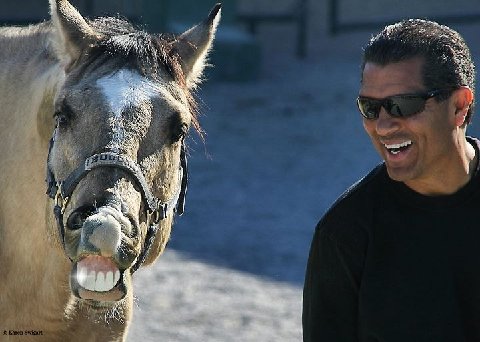 Horse Therapy
This was the catalyst which started my healing path. Horses Healing Heroes at Spirit Therapies in Las Vegas.  Working with my horse Buddy and owner Laurie Willmott; getting out, interacting with others, becoming engaged in the world, finding the courage to get back on the ski slopes, get out to the mountains, camping and biking, picking up my guitar and getting my jam back; the catalyst to get me going again – I was taking action, getting out and "Doing the Work."  HORSE VIDEO Equine Therapy Chapter 9 PDF
(photo courtesy Karen Swigart)
Music
Since I was about 11 years old I've played the guitar, playing in several bands throughout high school and college. It got me through some of my toughest times as a teen, but then life took over and my guitars got placed into the closet. Since being hit I lost my passion for anything and rarely played my guitar. Then through writing this book I got up and started again, practicing everyday. Now, I'm on stage singing the praise of Music Therapy and some kick ass Rock & Roll. MUSIC VIDEO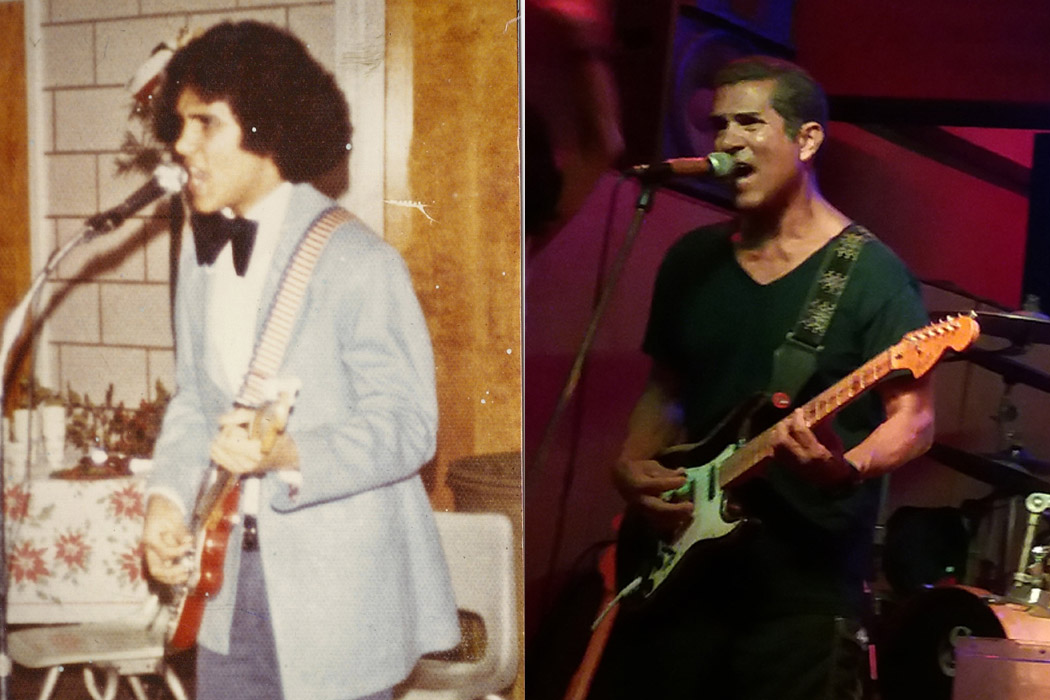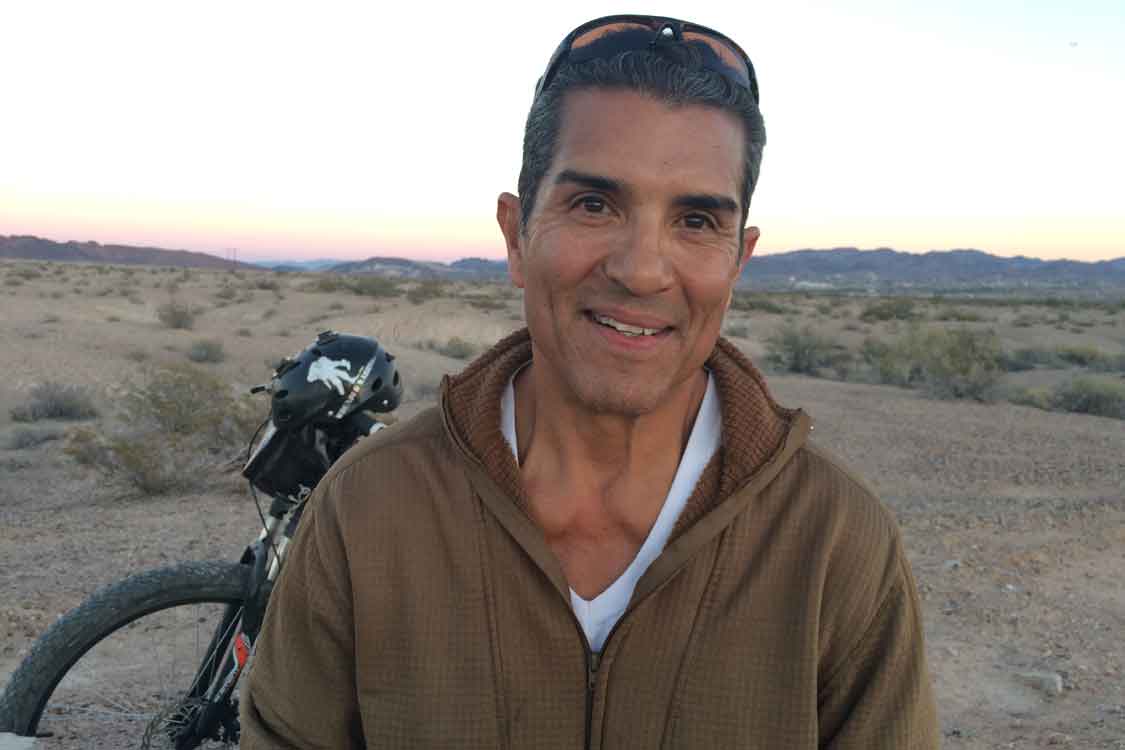 Outdoors
I've been a surfer and skateboarder since my teens. My whole life I've been a runner, but the constant bouncing agitated my brain. I found mountain biking through the Wounded Warrior Program. It got me out of the house on my bad days and mentally challenged me, thus working out my body and brain. The beauty of the outdoors bought on more smiles as well. Now, it's Biking in the summer and Snowboarding in the winter. This turned into another form of balance therapy, as well as taking me out of my head and putting me into the moment. BIKE VIDEO
Hyperbaric Oxygen
In the spring of 2010, one of my students told me about Hyperbaric Oxygen Therapy or HBOT, for war veterans with TBI. He also told me about two US Air Force Airman injured by a roadside IED blast in Iraq, who had been helped by HBOT. He told me HBOT was approved by the FDA for other maladies such as open leg wounds and was also being used with autistic children. Always searching for a way to ease the Brain Pain and to bypass a future of possible Alzheimer's, I did the research, then took action and purchased my own.  $20,000. CHAMBER VIDEO Military HBOT Study PDF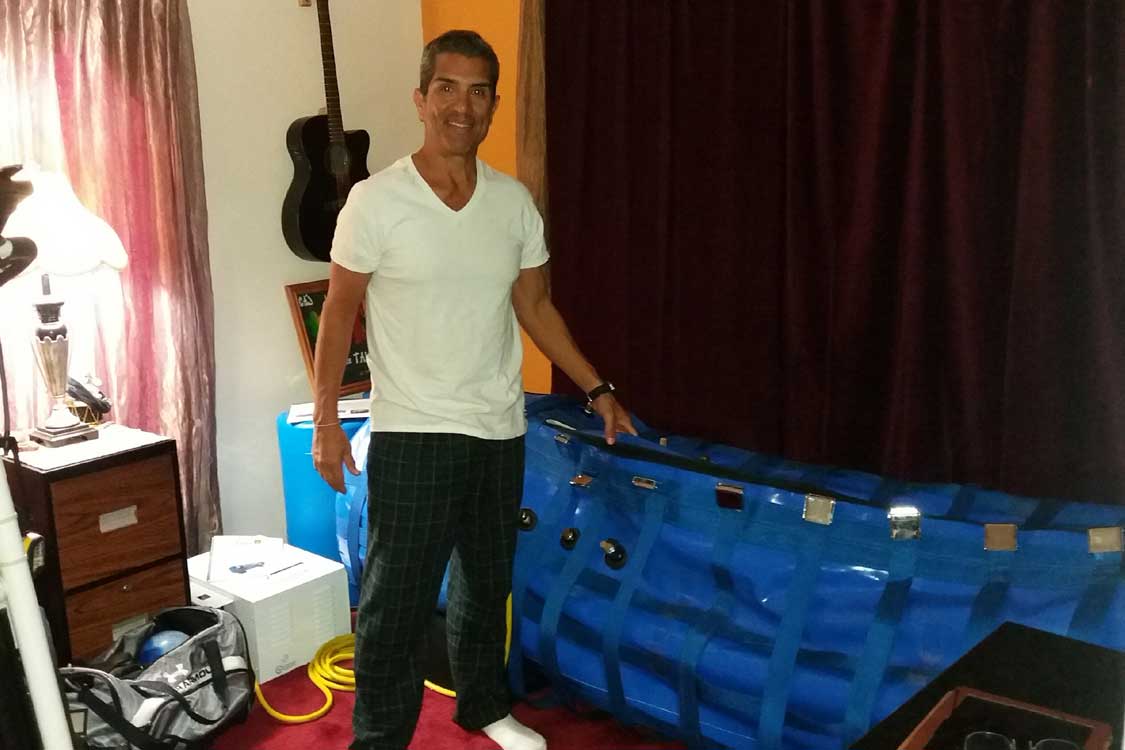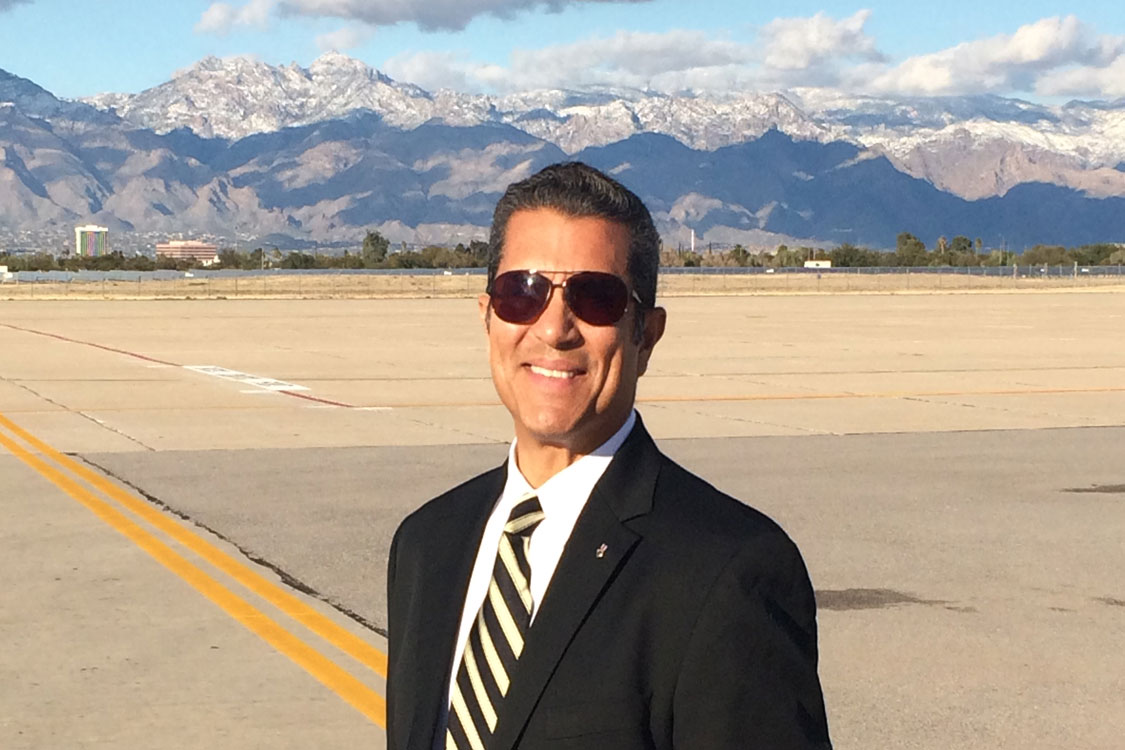 Speaker
It isn't about what's wrong with you; it's about what's happened to you. My dad rarely talked about his combat experiences, telling me "I put those in a box and moved on." I did the same thing the first few years back. But, my box was almost exploded, so I chose to "Open my Box" and write this book in a cathartic search for healing.
Now the next mission is to spread the word of hope and healing of 'Our Invisible Wounds.' Let us not forget. All gave some, some gave all.