BRAIN PAIN
Fighting Traumatic Brain Injury, Post Traumatic Stress & Suicide.
"Brain Pain is an absolutely fantastic book and needs to be read by all especially medical and mental health personnel. " Rear Admiral Joan M. Engel, 18th Director of the U.S. Navy Nurse Corps.
BUY THE BOOK  (230 pages)
ISBN-13: 978-0692768624 - ISBN-10: 0692768629
Paperback:  Amazon    eBook:  Kindle
My father and I survived similar combat experiences. We both survived multiple explosions; his in Vietnam, mine in Baghdad. I survived the multiple explosions, but my original brain did not. It was taken from me, "over there."
When your brain is injured multiple times, its abilities diminish. The time it requires to process thought increases as your mental processing abilities slow down and your memory struggles to catch up. Your brain can betray you with convoluted and incorrect memories, if any at all.
Traumatic Brain Injuries [TBI] and Post Traumatic Stress [PTS] are our "Invisible Wounds, so when you interact with others, you may notice that they experience discomfort or even impatience as they contend with your slow responses; especially with people who knew you before you were injured.  Because a traumatic brain injuries often do not leave visible wounds, people may be unsure as to what is 'wrong' with you and may therefore become fearful or confused by the strangeness of their interactions with you – you may be slow to respond, silent delays, appear confused, not display emotion or the emotion you do display may be a mismatch with the words being spoken.    VIDEO TRAILER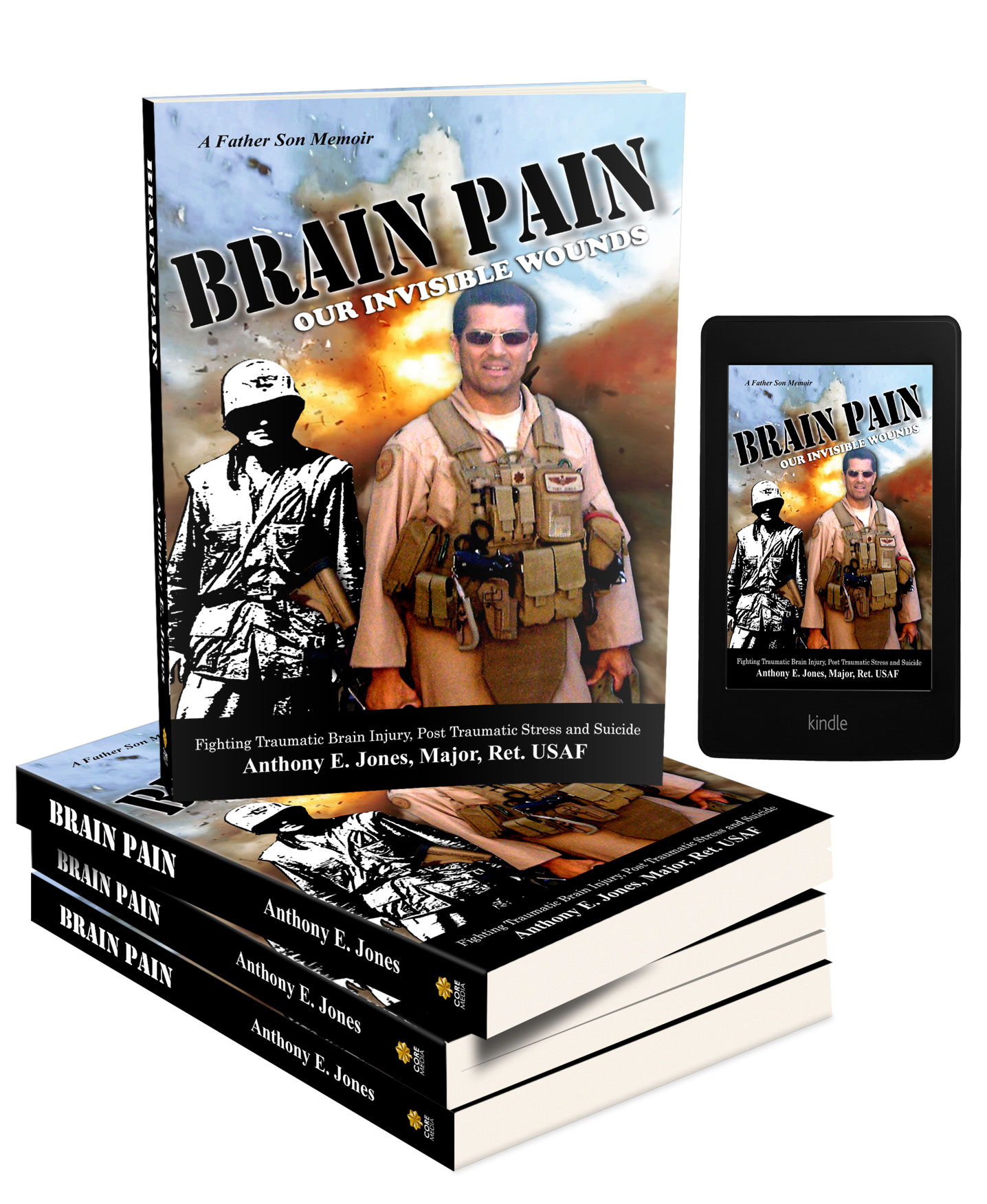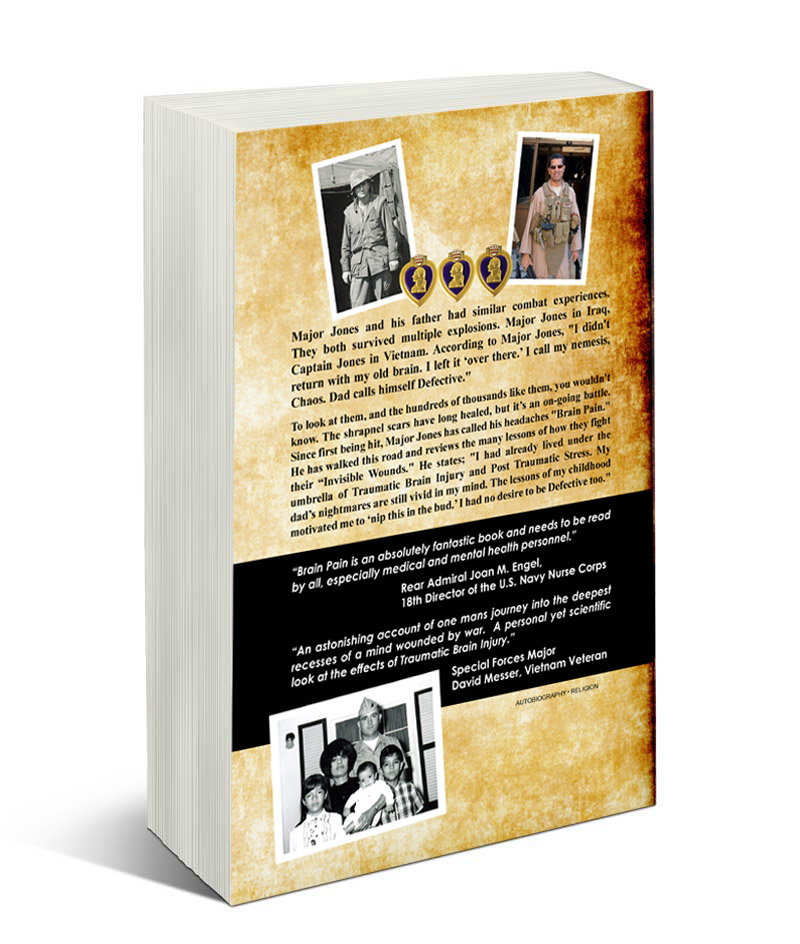 I feel as though I am beginning to lose my mind. My memory fails me on a regular basis; I can't remember certain significant events, days or weeks in my life. I have photos, but when I look at them, it's like looking at a stranger, not me. Sometimes I just can't remember. I get lost inside my head, trying to find the way out. Having just turned 60, I want my memories, thoughts, and values.  I want to know where I've been and what I've done.  I want to reclaim all of my experiences, memories, thoughts and feelings and for them to be preserved for the future. This book is my way of preserving the stories of my life. Maybe someday, if the worst happens and I actually do lose my mind, somebody will be kind enough to read them back to me.
The Iraq and Afghanistan wars have birthed a new group of blast-related TBI victims. Over the next 40 years, these blast victims will require care.  This is the next "Combat Concussion Crisis." We are just now acknowledging TBI, but much like football concussions, the real manifestations are yet to be realized.  There are thousands of professional athletes, hundreds of thousands of military warfighters and millions of civilians fighting to overcome, or even function normally, with TBI and/or PTS. This is the story of my personal journey, a journey I share with so many others who suffer from these "Invisible Wounds."
After I returned from deployment, all my passions started to dissolve and I struggled to reconnect with myself and others.  I came to realize that I had a story to tell, that I have a voice with which to describe my journey. Originally, I had no desire to write this book; no desire at all even though I've always enjoyed writing, because introspective thinking actually hurts my brain; it manifests pain that can bring me to my knees.  Then I realized, 'the pain is going to be there anyway and there are many lessons here.'
This isn't a combat story; it's a recovery story - a "back here" story. This is my perspective of how I fight what I call Chaos. Growing up, I lived under the umbrella of my father's Traumatic Brain Injury and Post Traumatic Stress. The lessons of my childhood motivated me to nip this in the bud. My dad called himself Defective. I had no desire to become Defective too.    CBS VIDEO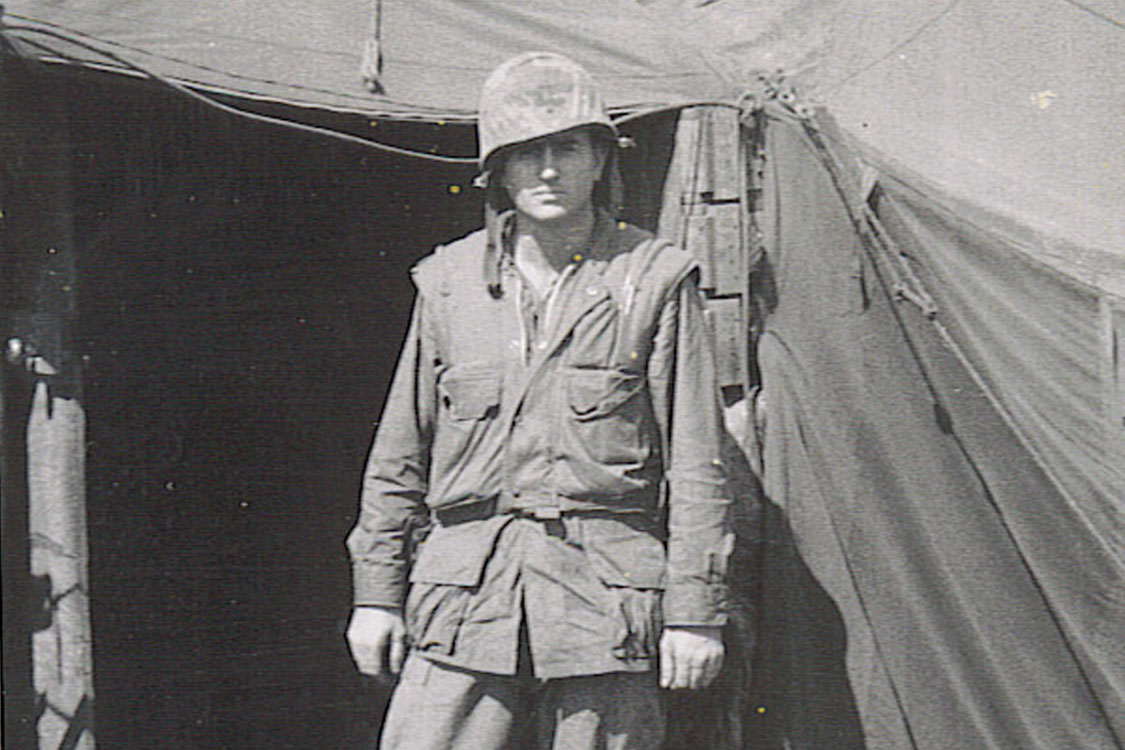 My father "WK" at Khe Sahn, Vietnam.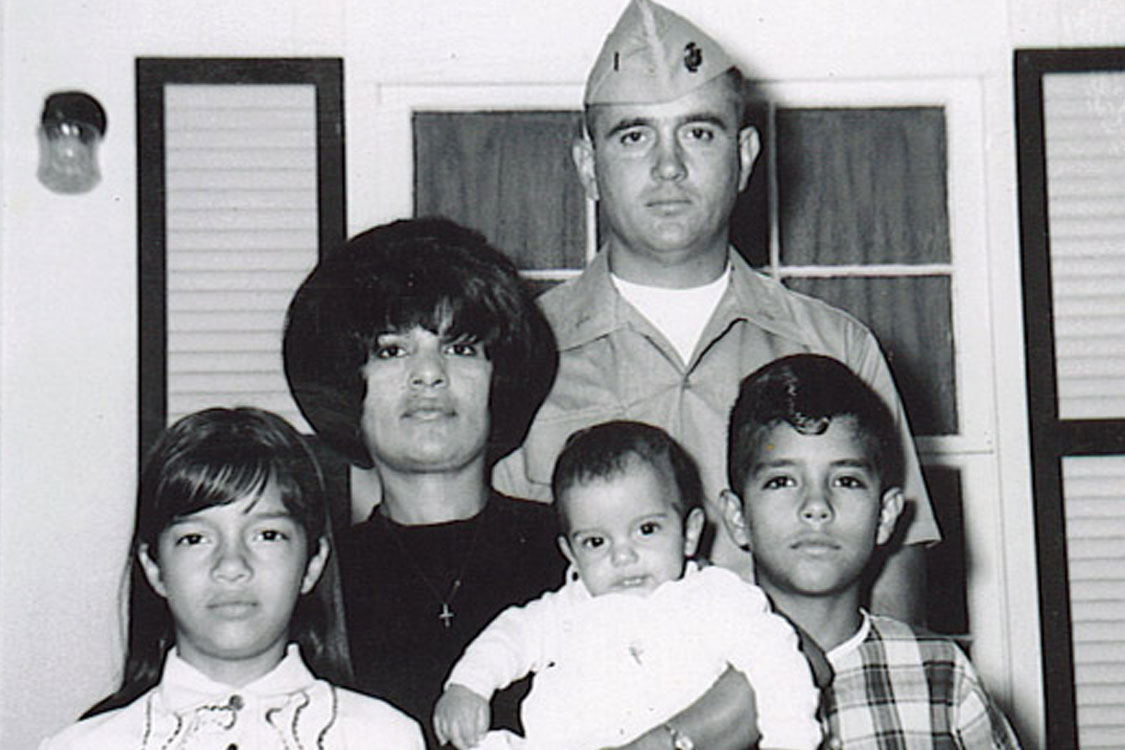 A Marine family. We were "Brats."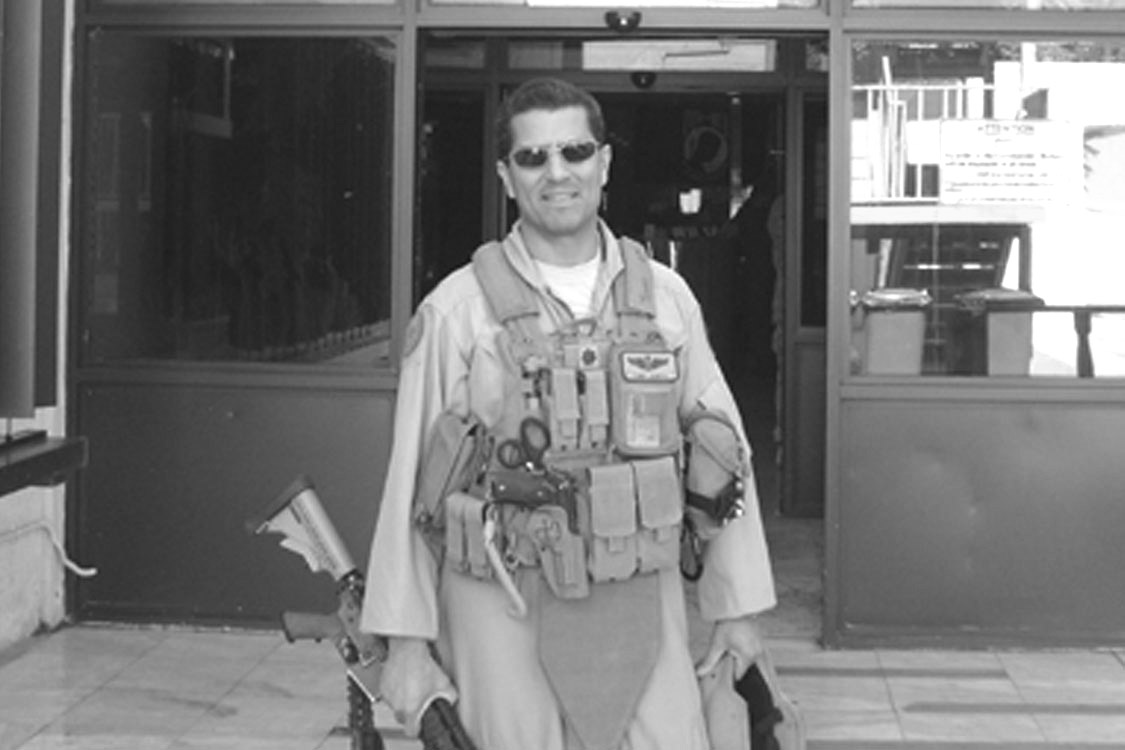 Outside the Baghdad ER in 2007.