Fighting Traumatic Brain Injury, Post Traumatic Stress & Suicide.
Major Anthony Jones, USAF, ret.
Airman - Survivor - Author
In his book, "BRAIN PAIN," Major Anthony 'T-Dawg' Jones, gives an honest and raw account of surviving and living with Traumatic Brain Injury and Post Traumatic Stress, a result of the injuries he suffered after serving in Iraq, in 2007. The U.S. Airman lived through multiple explosions, and has spent the better part of a decade dealing with the physical and emotional scars of his blast related injuries. He shares his lessons fighting TBI, PTS & Suicide. Here is a PDF copy of chapter 14, "22 a day" discussing suicide.  SUICIDE CHAPTER DOWNLOAD
"BRAIN PAIN" lays out Jones' experiences in coping with near constant, agonizing headaches, thoughts of suicide, depression and memory loss. Despite the obstacles, Jones is a survivor.  His experience fighting Traumatic Brain Injury and Post Traumatic Stress is a 'back here' story, told from the viewpoint of someone who survived being "blown up."  CNN VIDEO
He says "Keep Engaged, Challenged and Purposeful" and most importantly "Do The Work."
Life's about "Lessons Learned." You learn the lessons of yesterday, apply them to today - for a better Tomorrow - TONY JONES." Dad told me one thing about Combat. Trust your INSTINCTS - You don't get many second chances.
My father and I had survived similar combat experiences. We both survived multiple explosions. Mine in Iraq, his in Vietnam. I didn't return with my old brain. I left it 'over there.' I call my nemesis, Chaos. Dad calls himself Defective.
To look at us, and the hundreds of thousands like us, you wouldn't know. The physical wounds have long healed, but it's an on-going battle. Since first being hit, I've called it "Brain Pain." No "Woe is me," I made the choices that got me here and stand by those, but there are lessons here of how we fight our "Invisible Wounds." I had already lived under the umbrella of Traumatic Brain Injury and Post Traumatic Stress. My dad's nightmares are still vivid in my mind. The lessons of my childhood motivated me to 'nip this in the bud.' I had no desire to be Defective too.
Major Jones; "My shrapnel scars have long healed and to look at me, I look normal. I discovered it was impossible for my family, friends and advocates to truely understand. I wrote this for all to understand the damaged mind of Veterans and Civilians battling with Traumatic Brain Injuries, Post Traumatic Stress and Suicide. Been there, survived that." 
"Brain Pain" reviews dozens of proven therapies such as Equine Therapy, Service dogs, Music Therapy, Exercise and the Outdoors, Wounded Warrior Programs, Brain Games, Acupuncture, Medical Marijuana, Meditation, Hyperbaric Oxygen Therapy, Neurological Botox, Medication and Drug Abuse, Suicide, Mindfulness, Faith and he shares his own personal Near Death Experience from beyond.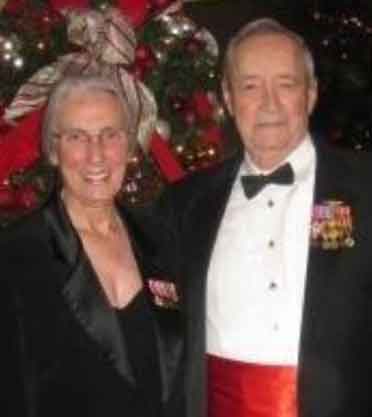 Brain Pain is an absolutely fantastic book and needs to be read by all especially medical and mental health personnel. Rear Admiral Joan M. Engel, 18th Director of the United States Navy Nurse Corps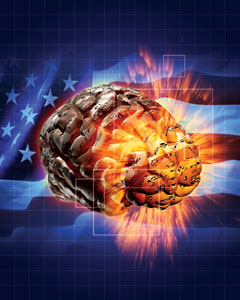 I've been reading your book, and can't put it down. It has been a very emotional read for me, for many reasons. May God bless you abundantly. It took great courage to share this story, coming from a military family, so much of what you described is very familiar. Hugs brother. Keep on-keeping-on. Terry L Adams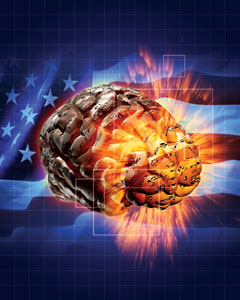 Amazing story and courage to tell all of what it means to heal and move forward. I commend you Sir for not only writing this book but for your courageous and selfless service to our country. I also want to thank your father for his service and sacrifice to our country. God Bless! Paula Heinz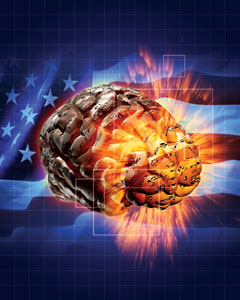 I just started reading Brain and you are one hell of a writer!! In the first hundred pages I have learned more about TBI and PTS than I have learned from all other sources to-date. It is a very complex and emotional subject which you deal with better than any MD or PHD I have read or listened to. Your story is much more than a memoir and should be required reading for all VA medical staff and management hierarchy. Garry Boyer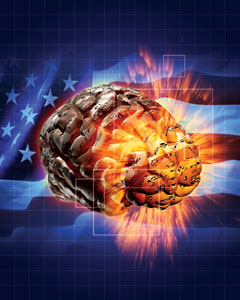 I recently retired to Thailand and started to tackle my list of "I'll do it when I retire" goals. On top of my list was reading your book. I spent 3 days with it following every encounter with much respect, empathy and awe of your courage to "do the work". I spent the next day pondering a response finding nothing that could express my true appreciation. I would just simply like to say thank you for writing, for sharing and for continuing to encourage others to find what works for them to help save their own life. I will share this book with as many people as possible and support the military with a greater understanding of the true pain that comes with sacrifice. Keep up the great work Tony and know you are making a difference. I wish you the best. Jana York, Health Promotion Educator (Retired), US Army, MEDDAC-Japan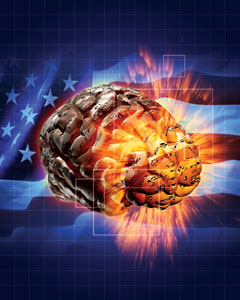 I am an RN at William Beaumont Army Medical Center in El Paso Texas but live in Las Cruces, New Mexico. I would like to thank you from the bottom of my heart, for your very touching and enlightening book. I'm sure the Holy Spirit guided you to write it. I also, wish to thank you for your excellent bravery and service for our country. I am a grateful American we have warriors such as yourself. My brother is smiling down on you every day because he was a selfless human being and I miss him daily. I will pray that this book will save other warriors. Yolanda Rivas, RN, BSN WBAMC*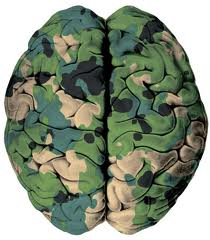 Must read in today's world. Very interesting account. Amazon verified purchaser.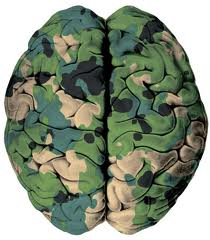 I recommend this book to anyone who wants to know what our country's "warfighters" endure on combat and when they return home. It helped me understand the unseen battle some of our men and women have everyday. Thank you for sharing. P.P., Amazon verified purchaser.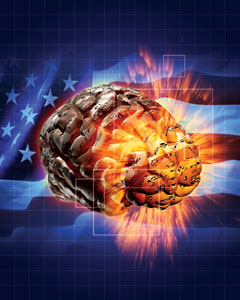 2017 will be listed as my 46th year in the professional nursing arena. I have worked with Veterans, treated Veteran's and been able to really have a consistent impact for helping our veterans. Upon reading Brain Pain, I had a clinically clearer picture and understanding of just exactly the effects of the traumatic brain injuries our veterans are experiencing and their confusion and feeling of hopelessness that is experienced because we the professionals are simply stated, falling short. It is not good enough to just try. We must move forward quickly and progressively with studying this diagnosis and how it affects the lives of young, old, primary and secondary family members. I wish I had a clearer insight that this book has brought to me before I retired as a Nurse Practitioner. My medical/nursing decisions would have taken so very much more into consideration for a path that may have been more positive and resolute than the borderline negligent pathway(s) that we have offered to all patients with TBI. Athlete's, Motor Vehicle Accidents, Drug induced trauma, Veteran's etc. I intend to re-read the book and absorb even more. I will begin the laborious, but greatly needed education with my teaching of younger nurse's the meaning of not just accepting a "this is the way it is" attitude and "they will just have to learn to live with it." Nurse's are patient advocates. Let us unite to educate, provide resources, encouragement and resolution to the invisible wounds that the brain, heart, body, psyche, and soul deal with daily in order to "be some type of normal" again. What an adjustment.....my profound respect to Tony for his daily battle and I am hopeful I can make a difference in at least one person's life with this issue before I retire. Jacqueline Barfknecht, Nurse Practitioner, Ret.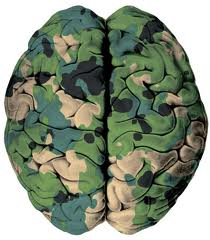 Great read! This book takes a personal look into a man's life after war affected by brain injury and post traumatic stress. A must read to understand what these soldiers go through and the struggles after the war. Thank you Major Jones for sharing your experience. Nancy N Lessnick.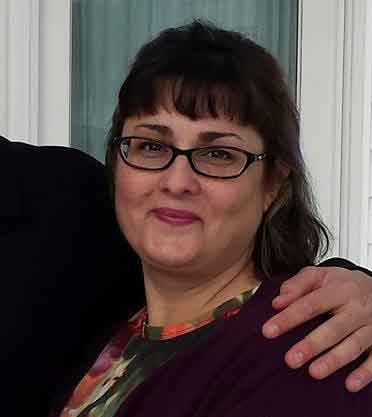 I recently used this book as a reference for a paper I wrote on Traumatic Brain Injury and Post Traumatic Stress Disorder. Major Jones relates both his and his father's experiences with TBI/PTSD. His writing is likable and relatable. His candor is refreshing. Major Jones shares with the reader, strategies that he is using and has used to cope with his own TBI/PTSD. His hope and faith are remarkable. I am not in the military but love and care for several people who have been in combat. This is an important and relevant reference for those who suffer with or care about someone with TBI/PTSD. Beth Lasher Tiedemann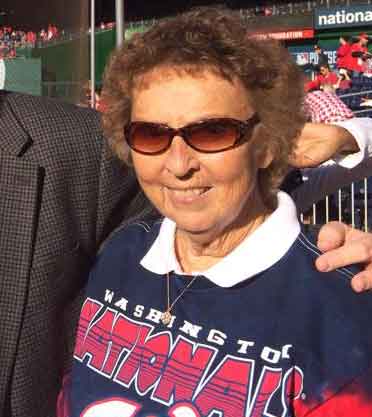 Fantastic book written by one of our Quantico High School Class of 1974 graduates. This is a "must read" for Quantico students and Staff, all military dependents, military health care providers and anyone dealing with Traumatic Brain Injuries and Post Traumatic Stress. Tony's book is helpful on multiple levels starting from his youth growing up as a Marine Corps Brat to his current activities to fight the "Invisible Wounds". The respect that he shows throughout the book for his parents and siblings is admirable and the relationship he and his Dad shared due to both dealing with TBI and PTS shows how life changes when you have traumatic injuries. Tony is multi-talented and his life story is an inspiration to all of us and especially to anyone dealing with the aftermath of war. Jeanette Hall DOD school teacher, ret.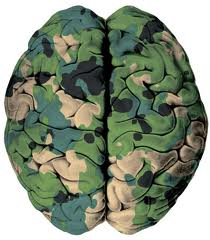 My husband is a Vietnam Vet with PTSD and a Traumatic Brain Injured individual for the last six years. There is more information on both conditions in this book then I have EVER been given or pointed to. The information is relatable for both. Significantly - Tony's personal insight have been eye openers on several conditions my husband suffers from that I didn't understand as I do now. Tony's research pointed me in directions that led me to my own research and enlightenment and explanations and insight into things I was not understanding as I saw them. The understanding has helped me to relate, accept, and FINALLY get answers to things I was never privy to. This book is a Must Read for those related to anyone with these conditions. Tony's experiences with the Medical establishment and VA System is right on the money, making this book a must read for all those who hope to FIX either system. (HELLO CONGRESS)! It should be a must read for Doctors who treat these individuals - because you can't understand something you haven't lived yourselves and Tony's accounts are accurate to what I am also seeing with my husband. ALTERNATIVE TREATMENTS DO WORK! I have since purchase several other of these books - to enlighten others. I KNOW I will be purchasing others of this book to pass on to others. God Bless you Tony, on your continued journey to heal. Continue to write - I see MORE books in your experiences and progress. Debbie Padilla.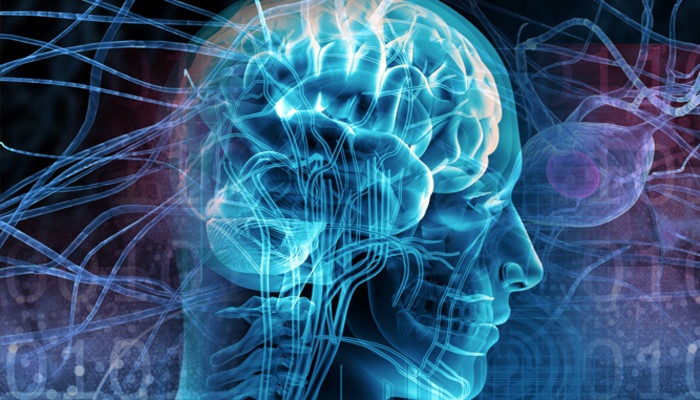 Anthony E. Jones --- of Brain Pain -- I feel his manuscript is highly-readable, even at places riveting, and worth putting it to press. Col. L. Wilkerson US Army, Ret.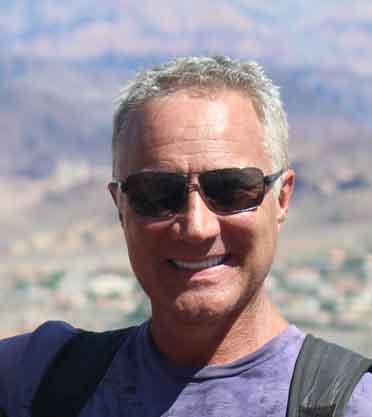 I've been reading your book,and can't put it down. It has been a very emotional read for me,for many reasons. May God bless you abundantly. It took great courage to share this story,coming from a military family, so much of what you described is very familiar. Hugs brother. Keep on-keepin-on. Dr. Duff Kaster.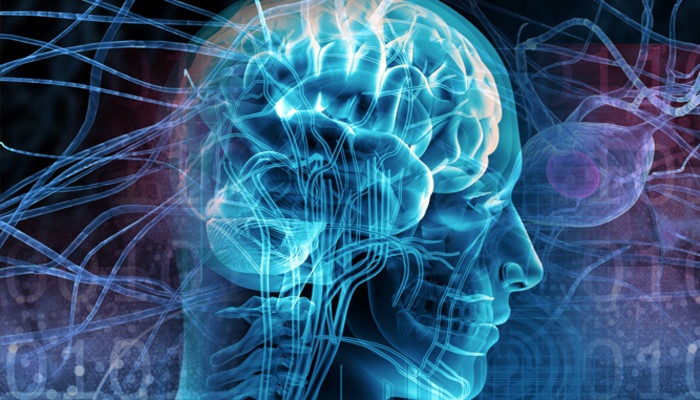 My brave, amazing, inspirational brother-in-law, a true American hero on too many fronts to number. Tony served his country in several tours of duty, protected other country's citizens, and suffers pain daily (often immensely) because of his service (traumatic brain injury + PTS). Yet Tony IS STILL serving by literally paining through the penning of a book & sharing his experience & knowledge. It's an incredible read -- eye-opening, heart-wrenching, inspirational, helpful in so many (some unexpected!) ways. A invaluable insight into the life, risks, and life-changing WILLING sacrifices of one military TRUE superhero. Amazing account, amazing book, amazing man. Suzanne Jones -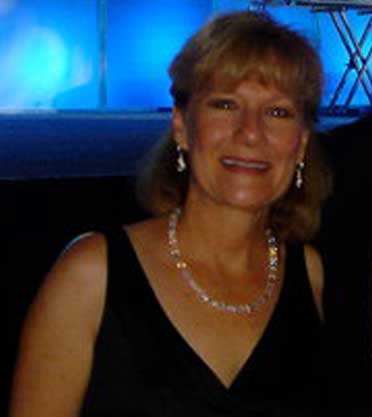 I have no military experience or knowledge. This book really opened my eyes to the struggles our war heroes go through on a daily basis, at home, after their tours of duty. I admire the strength and perseverance it took to push through the raw emotions, and memories to deliver an effective, well-written book. Author Major Anthony Jones, Purple Heart Recipient, shares great insight with how his dad, being a fellow warrior and a survivor of multiple explosions, affected the entire family. Ironically, dad's invisible wounds laid the groundwork for Major Jones ability to begin "Doing the Work," to heal himself, a survivor of multiple explosions. I learned the value of having an advocate. This book reinforces the importance of providing support, other than just administering drugs, to our brave men and women upon return. Then, they may begin "Doing the Work" toward learning about, and coping with their injuries, and not being just drug dependent. I had to reread several parts, but none more than Major Jones near death experience with his friend. Truly touching. I'm a better person having read Brain Pain. Linda Boulton – Retired Teacher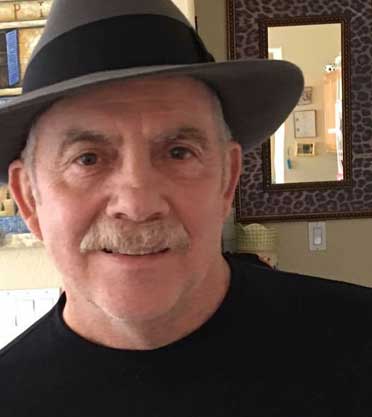 I worked with Tony. A true professional. He elected to not take the easy road and volunteered to deploy where he could help. As a result he return a proud warrior it a man who's life of health changed forever. To watch him having to tap in his head to try and shake the pain was tough for me to see. Such a great veteran, human and dear friend being in such pain really hurt. He mad me laugh as well when I would say "I hope I'm not talking too load". He'd say "No, the load talking helps the pain. When I started reading this book by Tony I realized how much I did not know about this struggles. If you ever told a veteran "Thank you for your service" or did not think is was all that bad for them, you MUST read this book. You'll never be the same. Or if you are a returning veteran this's book might help you understand you are not alone. Ernie Giovanni – USAF retired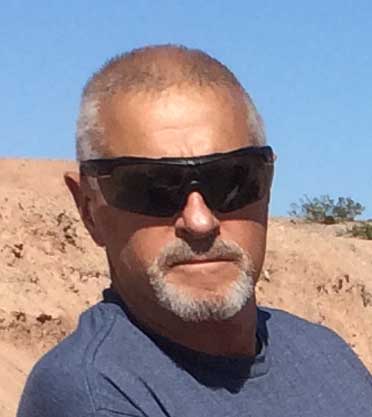 This wasn't a hard read at all, but it was HARD to read, as it bought back how I struggled during my post Vietnam days. As an Army Ranger, there were no methods to deal with our TBI and PTSD. We were left on our own. I could feel and was mesmerized within the words, sometimes having to take a break. Part of me thought you put things in your book to help me get through parts of my own life. This book is for anyone who's been there and for the families and friends who are trying to understand them. This is also for anyone who's thinking about joining the military, to let you understand what you may really be getting into. I was reminded 'you have to control the beast and not let him control you!' That hasn't been easy, it's taken over 45 years to see that I can control it. Thanks so much! James Hughes – Retired Army Ranger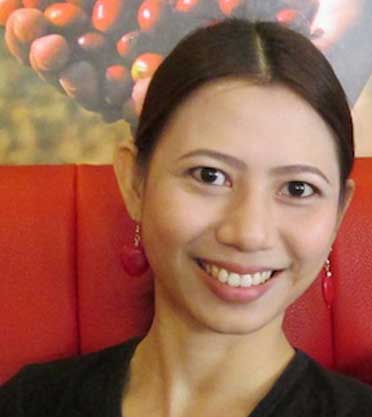 Very good reading and it delivered much more than I was looking for. I was trying to appreciate a dear friend who struggles with being blown up in Afghanistan. Not only did Major Jones' lessons illuminate me as to how to better understand TBI & PTSD, but also his NEAR DEATH EXPERIENCE was flatly beautiful. It gave me such an incite into the afterlife and my beliefs that 'Heaven is Real.' Love may not conquer all, but it is 'all about love.' Didn't expect that – so thank you! Amanda Ocampo - Counselor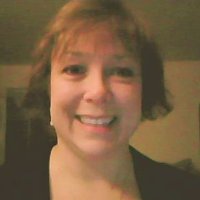 Rarely have I read about, or engaged in conversation with, a wounded warrior who expressed himself so honestly and viscerally. In writing this book, Major Jones took a giant leap forward in his own healing journey, while also blazing a new trail upon which other empowered wounded warriors [and the people who love them] may now more willingly travel. As a psychologist working with combat veterans returning from deployment, they have often stated that the transition and healing required upon their return is in many ways more challenging than being in combat itself. I hope the warriors who read this book will garner the insight and understanding it takes to make that transition and embark on that healing journey; and also hope the people who love them will accompany them --- because healing occurs within the context of connection. Thank you, Major Jones, for your service, your sacrifice and for writing this book. You are a true warrior in every sense of the word. Dr. Valerie Galante – Phd. Author of "Finding Your Way."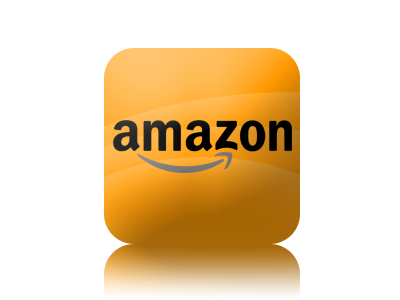 This is an honest, open account of not just a recovery plan, but a life plan. Truly touching and inspirational. Dimple, Amazon verified reader.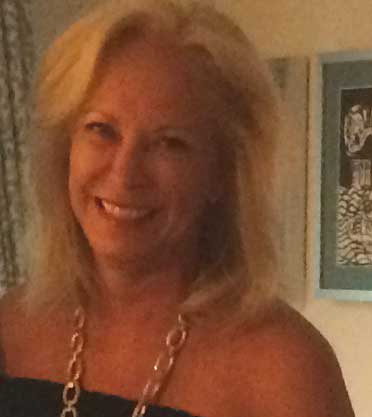 Having grown up as a Marine "brat", I can definitely relate to many of the family themes in Major Jones' book. I applaud his courage to not only expose the awesomeness and struggles of growing up in a family with a Father serving as a Marine during the Vietnam War and then to relate that to his experiences with the Afghanistan and Iraq wars. Through understanding and exposing his experience and his fathers experience with TBI and PTSD, hopefully it will further open the discussion. Great book! Debbie Dilldine - Technology Account Manager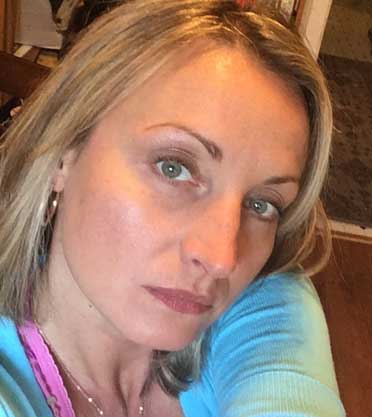 " I recommend this book to anyone who has been through trauma or knows someone that has. Whether it's physical, emotional or both, Major Anthony Jones is a survivor and has an inspiring story to share. It's not just his story, but that of thousands of American families coping with the pain of war each and every day. With the help of many and a superhuman will, to not only to survive but to serve others, he shares his emotional journey and extensive research in hopes to help others learn to overcome and embrace the Invisible Wounds, still felt after the fighting is over. " Shelley Cooper – Account Executive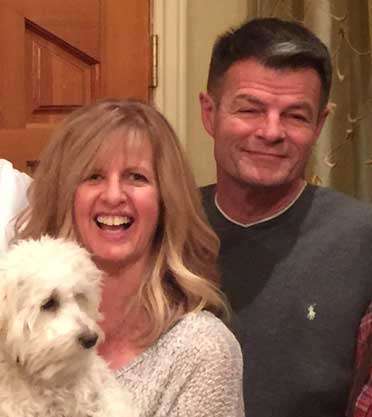 Awesome Book!!! Couldn't put it down. This book is really a great read of how Major Jones' life parallels that of his father - both warriors - and both affected by the events of serving one's country in a wartime environment. This book is compelling and informative - telling the tail of how the invisible wounds of war (TBI and PTSD) can sometimes be more devastating than those that are visible. Both Major Jones and his father are the best of what this country stands for. Thank you both for your service to our country. Harold Maxwell – Retired Air Force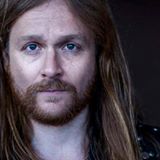 You may know that traumatic brain injury (TBI) has been a huge issue affecting not only pro NFL players but also the more than 2.4 million veterans who've served in the "Global War on Terror." Tony Jones, whom I feel lucky to call a friend and mentor, has written an outstanding biography detailing just how much sacrifice is entailed in "taking one for the team" by sustaining such an injury...and also the kind of drive, passion, and determination it takes to turn such a challenge into a strength. Tony also honors his parents by telling the parallel story of his father in Vietnam, and of how his parents met, which I found touching. Highly recommended whether you want to understand TBI or you're just interested in a unique veteran's life. Bryce Rogow – U.S. Navy Combat Medic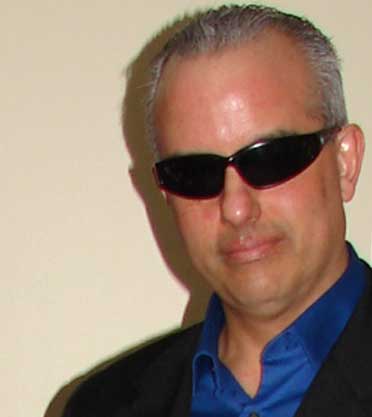 "Very well written and much needed in this day and age. So many of our wounded warriors don't show scars, but carry a burden not mean to be carried alone. This book helped me to understand my father and brother better and the different ways they dealt with combat trauma. Any combat vet or family can benefit from this man's book of what he has learned thru his journey. Dealing with 24/ 7/ 365 brain pain since shortly after being hit several years ago in Iraq and the emotional drain it causes. But also has in it just practical ways of using "pattern interrupt" to successfully improve how you deal with life" MJ – Amazon reader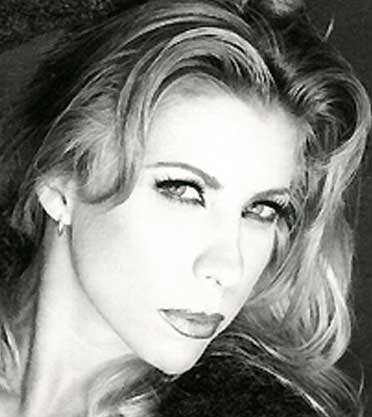 "Well written and enlightening! An accurate insight into TBI and PTS so many times it is hard to understand a veterans difficulty mainstreaming back into civilian life well this book is one that you will read and reread to help you have a better understanding! Thank you Anthony for your sacrifice so we can live in the land of the free and home of the brave!" SAM - Amazon Reader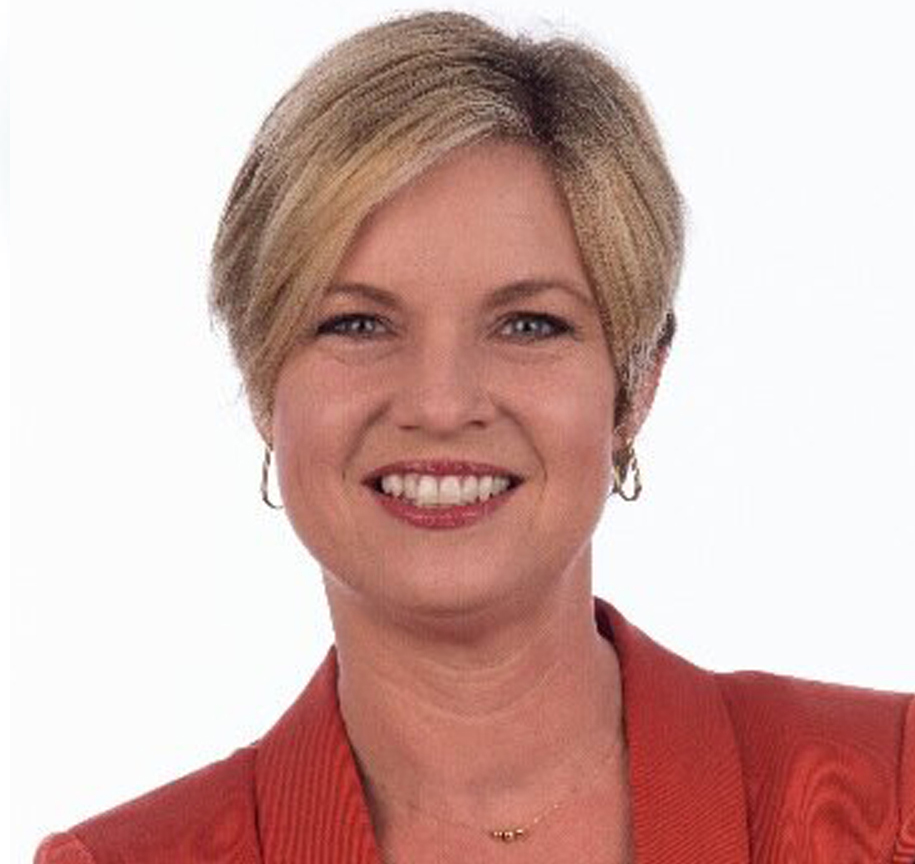 "Brain Pain is the personal, first-hand account of U.S. Airman, Tony Jones, who was 'blasted' multiple times in Iraq by exploding missiles. He survived the near fatal hits, but the injuries he suffered to his brain forever altered his career, future, and mind. Depression, suicidal thoughts, addictive pills and excruciating pain became his new enemies in a battle that few can see, except those who have suffered similar injuries and their loved ones. In his book, Brain Pain, Jones reveals what it took to live through those attacks and rebuild a meaningful life. Training taught him how to be a warrior on the battlefield, but fighting for his mind required new weapons of war. Drawing on his faith, family, and the example set by his father, a Vietnam veteran with similar war wounds, Jones shares his experiences in hopes other brain injury survivors will also find healing and the will to live a purposeful life." Mollye Barrows - Journalist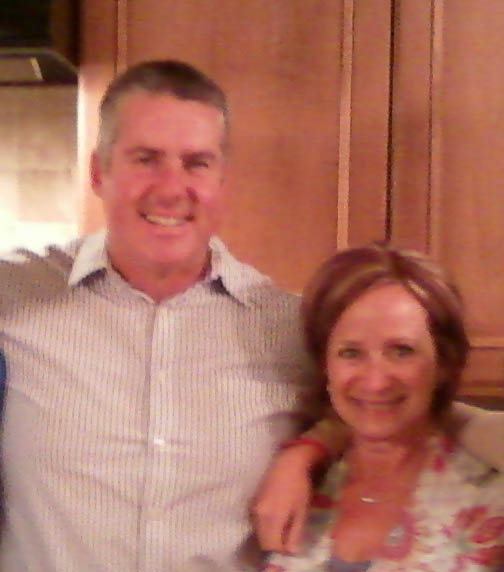 "We often say, 'Thank you for your service. Thank you for your sacrifice.' But do we really know what that means? Brain Pain, a brave war fighter's painfully honest telling of what it means to serve in the military and pay a lifelong price, is a must-read for anyone who wants to understand what the words service and sacrifice really mean. A striking picture of what life with a traumatic brain injury is like. Truly inspiring!!" Kate LeBoeuf, daughter of a US Air Force veteran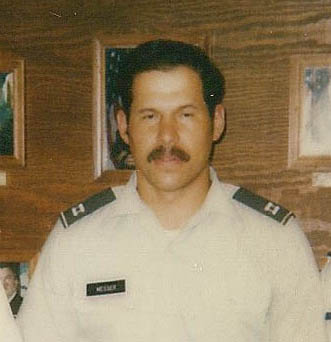 "An astonishing account of one mans journey into the deepest recesses of a mind wounded by war. A personal yet scientific look at the effects of Traumatic Brain Injury." Special Forces Major David Messer, Vietnam Veteran